Icon
Developed a supporting icon that speaks to education, growth and sustainability.
SERVICES
Art Direction
Design
Illustration
Production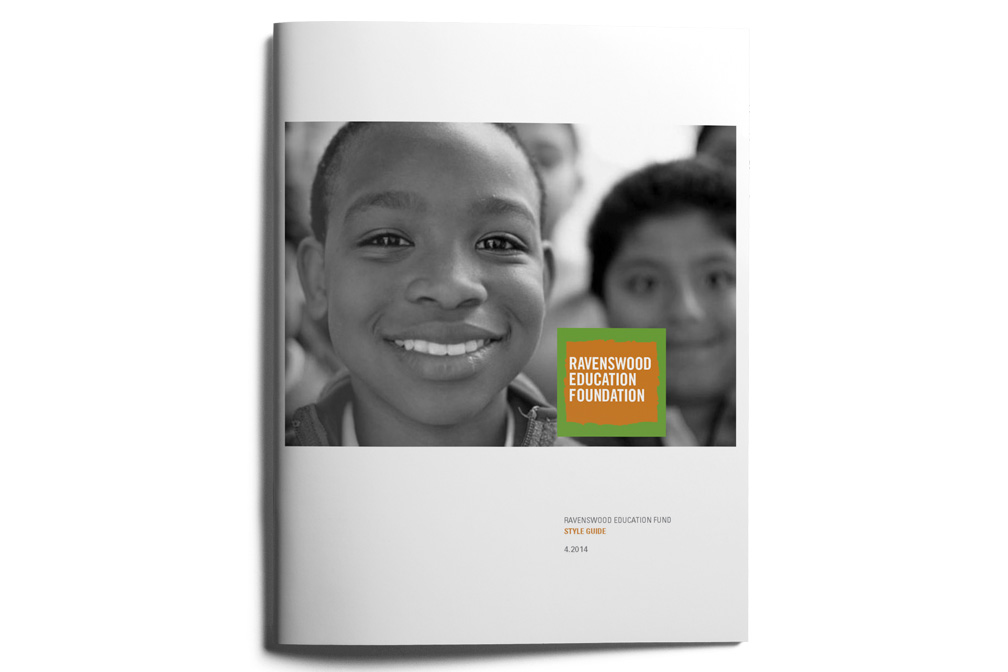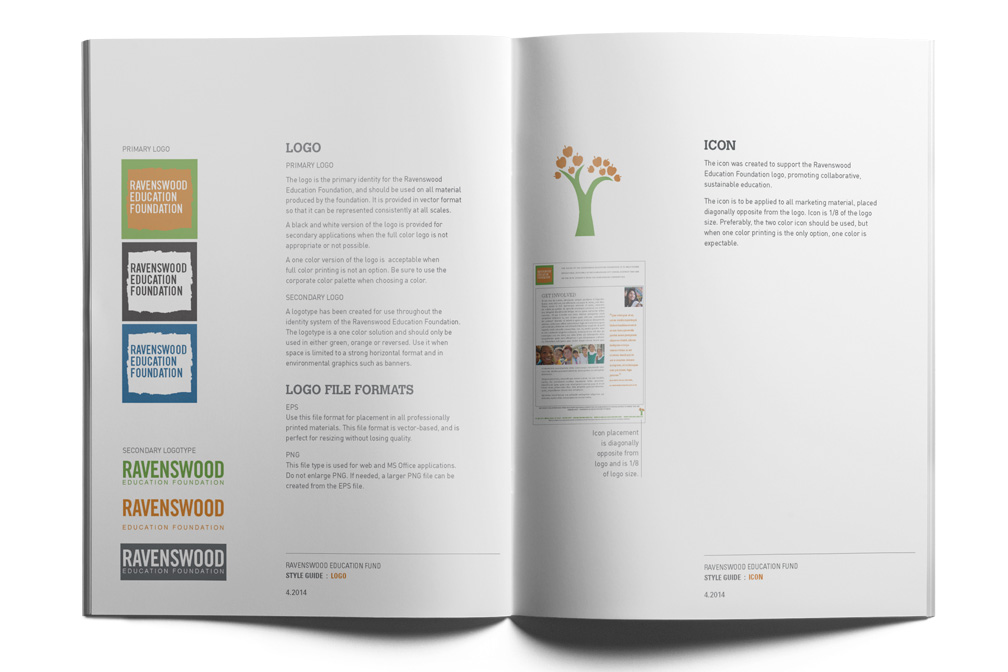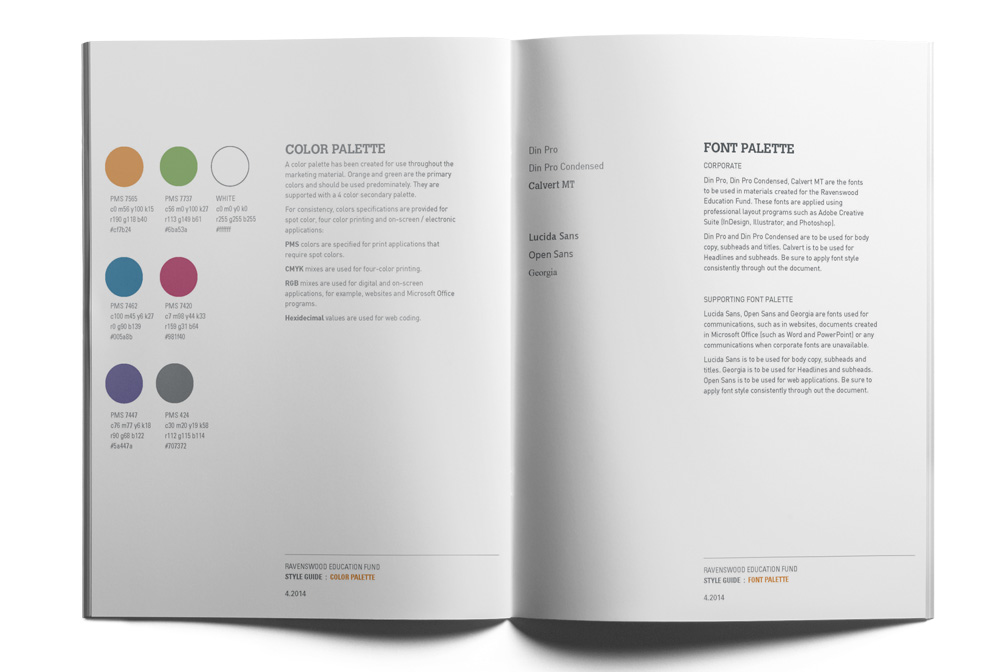 style guide
12 page reference tool created to maintain graphic integrity of Ravenswood Education Foundation brand.
SERVICES
Art Direction
Copy
Design
Production
corporate Identity
Created print and digital branded communication material incorporating icon, font and color palettes we developed.
ITEMS CREATED
Letterhead, Envelope, Business Card, Sales Sheet, Postcard
SERVICES
Art Direction
Copy
Design
Production
Production Management